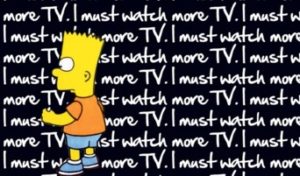 TV
Homeland
-Still my favorite series on TV and the reason I can never watch Blacklist or any other espionage thriller on network TV ever again. It just highlights the difference between network TV's glossy production coupled with non offensive content and what the creators of Homeland can do on cable.  Cable allows their great writing to live as real as it should.
Ozark
-One of my new favorites that I tell everyone to watch or they're dumb.  Jason Bateman… at his best.  Present day drama/thriller about an Everyman (Bateman, of course) that gets caught up in a situation that is beyond nuts and intense.  The writing is so good you really can't help wonder, what the hell would you do if presented with the same options.  He has no options.   I'm dying for second season.
The Vietnam War
-This was just so damn good.  You already know Ken Burns' multi part documentaries are amazing.  If you don't then… please just try a little at being a better human.  But anyway, this one is so crazy relevant today.  It also made me feel like such an idiot for not know the real story of how this war started and why.  But then I realized that most people don't know this cuz they didn't teach it to us like this.  This should be required viewing for every American History class everywhere.  Please watch.
Tom Petty Documentary
-This one is so timely and profound now that he died last year.  He wasn't just a good rocker.  He hung in there and kept American rock music alive from the 70's to today with few others.  He is a rock legend and his story is the American Rock and Roll Dream.  It's a great watch and listen.  And omg all those songs.
Stranger Things
-Fortunately I have a teenage daughter that I can blame this on if I ever get made fun of for watching this.  The truth is, I love it.  It's such a great trip back to the 80's when I was my daughter's age.  It's a great show to share with her.  Think Goonies or Lost Boys.  It has that feel but it's original and the kids in this are brilliant and a riot.  You can't help but get invested in them.
Game of Thrones
-Can I just say, "Of course" now?  If you haven't jumped on this band wagon you should probably get run over by it.  It's like a full feature movie every episode.  It's not for the faint of heart.  My wife likes it but can only handle so much before she walks out.  Having said that it's not like it's always gory, but it does have it's moments.  It's not why you watch.  The writing is great and it's brilliantly acted.
Goliath
-This was the first thing I watched on Amazon Prime Videos.  I knew nothing about it and I'm so glad I saw it.  I think its just a one and done series with one season worth of episodes.  It wrapped up at the end so I think its done now.  I'm totally ok with that except that I didn't want it to end.  Billy Bob Thornton in lead.  I'm a fan.  Great lawyer/thriller.  Check it out.
Big Little Lies
-I finally gave in and jumped on this band wagon and I'm never looking back.  Great cast and writing.  Hooked me immediately and as I'm writing this right now I'm not sure if it's done or coming back for another season.  If they do I'm in.  It's a women centric show about a group of very different women and their relationships to men and each other as friends and enemies.  It's incredibly interesting and entertaining.  I'm not going to go more into it than that.  Just check it out.  You won't be sorry.
Godless
-So glad I heard and interview on NPR with the creator of this new Netflix original.  Here too, I think it might be a one and done single season show.  If you like westerns, you'll love this.  If you don't, you will if you watch this.  This is also a show with some strong and interesting female characters that make this western genre even more interesting.    Jeff Daniels turns in a great performance as really bad guy.  So entertaining from beginning to end.
Black Mirror
-Started watching this at the end of the year.  I guess I'm about a year behind but I caught up.  But now they just released a new season I haven't dug into yet.  Can't wait.  It's weird and deals with the not so distant future with tech advances we can all see coming soon.  More pointedly it deals with the dilemmas that will certainly arise because of these advances.  Yet each episode is it's own story with all new casts.  Think of it as a new Night Gallery or Twilight Zone.  I imagine you might be too young to remember those.  It's fine.  Just watch.
Veep
-Still for my money (HBO subscription), it's the funniest comedy on TV.  Period.  It's also,  my educated guess closer to realistic Washington DC behind the scenes than the West Wing was.  Julie Louis-Dreyfus is brilliantly horrible in this.  Just as depraved as you could ever wish to be.  Funny, funny show.  Laugh out loud funny.  Can't believe they just said that funny.  If you're easily offended….why are you here?  Do you know me?
Chelsey
-Speaking of easily offended… I love this show and how Chelsey has arrived here.  It's the perfect vehicle for her and us to watch.  Her blunt honesty and slicing wit are never toned down here.  It's an actual talk show with guest that center on a theme for each show.  The theme is a topic Chelsey claims to know nothing about and we get to learn along with her.  Lots of politics and current issues that slant to the left along with Chelsey.  If you're undecided, you might like it or hate it.  If you're conservative… good luck.  I'm impressed you're still here.  Bottom line is she's damn funny.
Master of None
-Aziz Ansari created and stars in this.  It's a comic autobiographical based show about his life before he became huge.   His real parents play his parents in the show and they are adorable (non condescending).  It's a kind hearted "Louie."  Not because it's saccharine but because I just think Aziz genuinely is more kind hearted.  It's still just as honest but in his own way.  It's hard to explain why I love it so much besides the fact that I really like the guy.  I guess you will or you won't.   He's goofy and sweet and annoying and hilarious.  His relationship stuff is sublime.  I love this show.
West World
-Cool, weird, futuristic but western.  It's well written and acted.  I mean, Anthony Hopkins….right?  In a world you can pay to play in with androids, it turns out the humans might just be the lessor beings.  Just watch.  Can't wait till season 2.
Billions
-This is one I watched an episode and thought I'd probably never go back.  Not that I didn't like it but it just didn't initially grab me.  Well I went back a few months later and got severely hooked.  Great drama about high finance and Wall Street stuff.  Paul Giamatti and Damien Lewis are at war with each other.  It's not always easy to know who's good and who's bad.  That's why I love it.
Here are my top Movies I watched in 2017.  I'm not going to explain unless you ask.  There's others I haven't seen yet that I need to get to.
Wind River
Walking Out (quiet indie, beautifully shot and about a father and son.  Got me good.)
Star Wars The Last Jedi
La La Land
Atomic Blonde
Okja
War For The Planet Of The Apes
Wonder Woman
Guardians of the Galaxy II
Blade Runner 2049
Downsizing (just saw it!)
Hell Or High Water  – OK I'm adding this even though it was out in 2016.  I think I watched it in 2017.  Either way just watch it.  It's such a great movie.  I love this movie!
Thomas